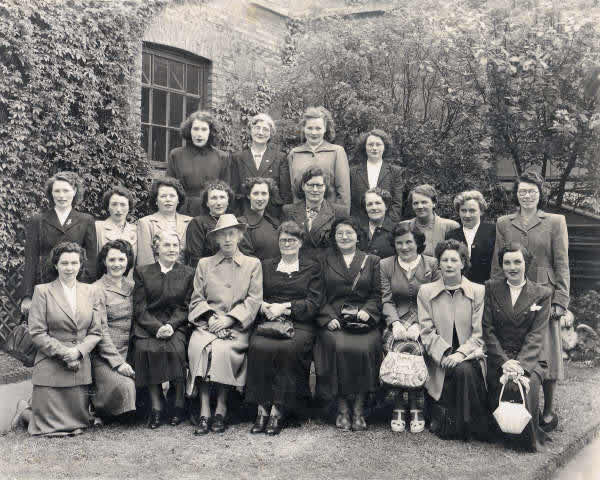 A group of lace school teachers taken outside Gaelterra Eireann,
Westland Row, Dublin.
Mrs. Breege Burke is seated centre, front row; she is older and more severe looking. this photo was probably taken in the 1940s and they all look very smart. I have most of the names on file.
Helen Moreau